Tri-ang RS.13 Set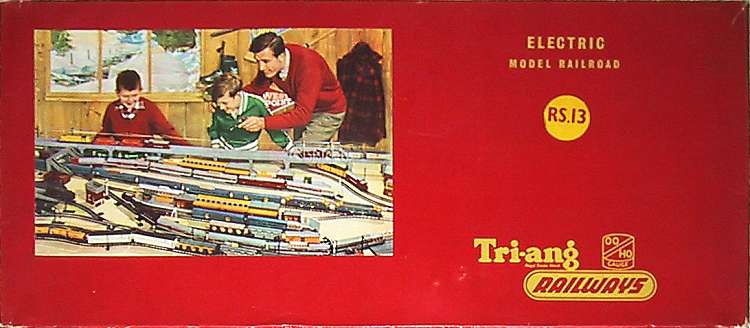 The RS.13 Set was introduced in 1960 with an "A" unit diesel loco R55 and four TC passenger cars R24, R25, R125 and R130. Series 3 track, 12 curves, 6 straights.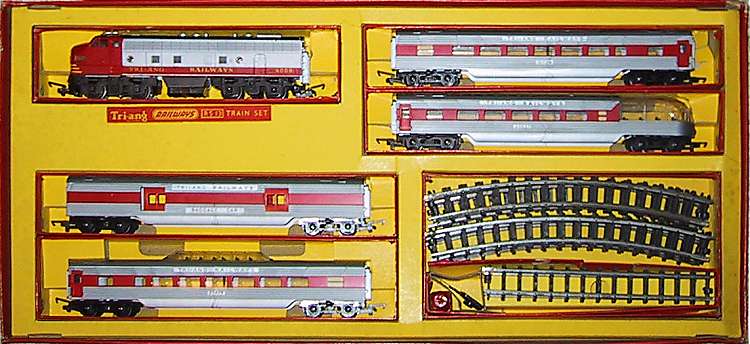 Photos courtesy Dave Poynter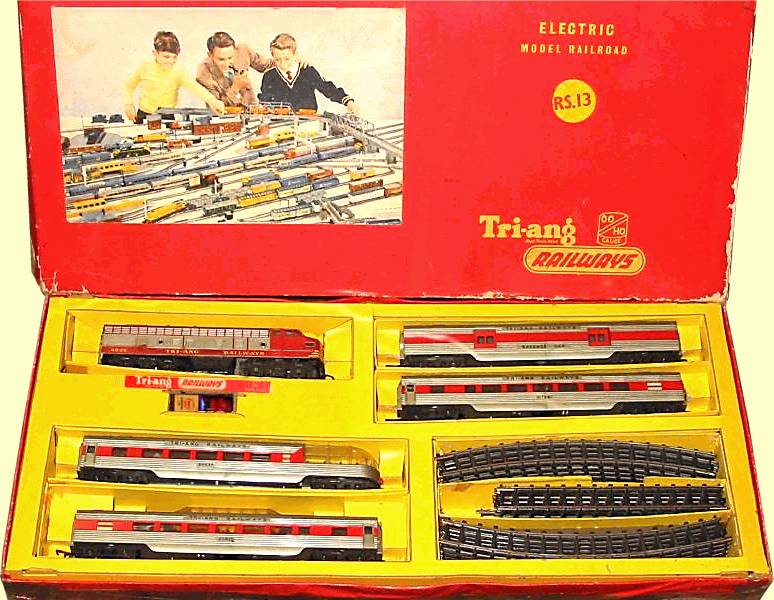 Different box lid photo and packaging, including a bottle of Shell Oil.