Tri-ang Australian
Moldex R152A Diesel Shunting Locomotive
1959 – 1967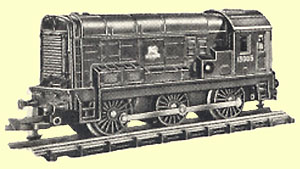 This illustration was used in the 1959 Australian Catalogue although the model shown is actually a UK made clockwork model.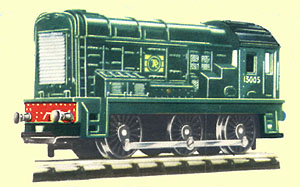 This illustration of the R152A is from the 1960-61 Australian Catalogue. The model shown is actually a UK made model, but shown with TC wings, to resemble the Australian version of the model.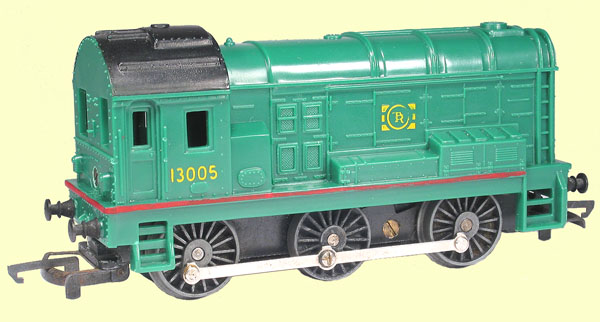 With only a black and white illustration of a UK clockwork R256 in the 1959 catalogue, it is difficult to know what colour(s) were used for the first Moldex models. The green version seems to be the most common and was made for the longest period. This green example is an early one, as it has a built up chassis with diecast wheels, dating it to 1959 or 1960.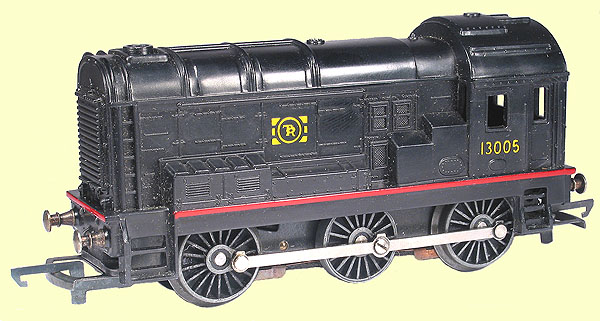 This is the black version of the Moldex R152A and is also an early model. The only black examples seen have had built up chassis, so this version may have only have been available in 1959 and/or 1960.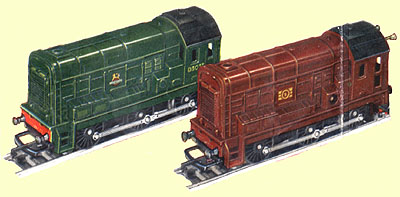 This illustration of the R152A and R256A is from the 1962-63 Australian Catalogue. The models shown are standard UK made versions.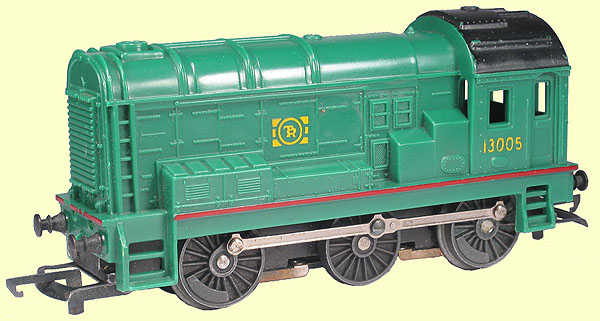 This later green model is fitted with the chassis also used for Suethe smoke unit fitted Jinties, with sintered iron drivers. This would date it to the 1962-63 period.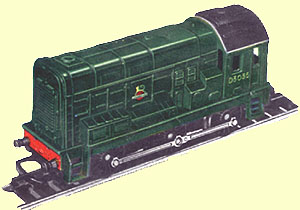 The R152A was not shown in an Australian catalogue again until 1966. This illustration of the R152A is from the 1966 Australian Catalogue, but again the model shown is the UK version and Moldex may not have made a green version by this time.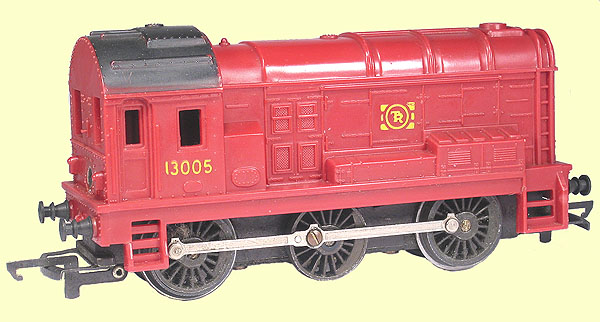 This red version of the Moldex R152A has an otherwise identical body to the red version of R256A, but it has not been drilled for the clockwork mechanism. This example has an 0-6-0 chassis with see through drivers and is a later model, dating to some time in the period 1964-1967.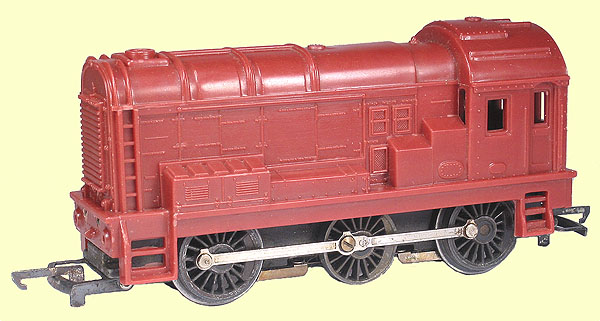 This model is in a shade of red-brown, different to the normal red used. There is no evidence that the model was ever fitted with buffers, or printed with a number and TC insignia. The chassis dates it to post 1964. It may have been a special, made for a custom set, or just an attempt to reduce production costs.
Information and photographs Graeme Brown