Rovex Original Set
Content Details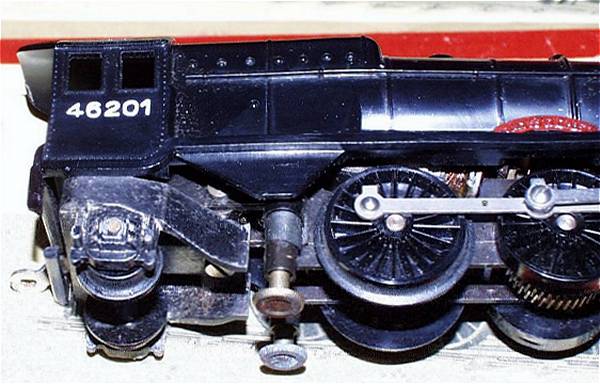 The first few had Roller Pick-ups, but the majority had the Plunger Pick-ups illustrated.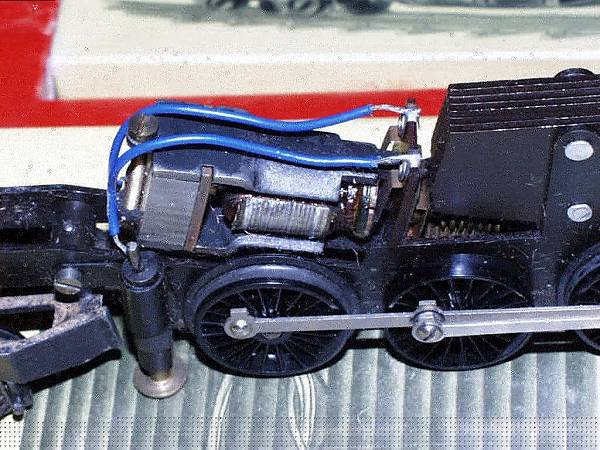 This model has the Mark 1 Chassis with plastic wheels and was fitted with the XO1 motor which has a disc commutator. The chassis was fitted with a laminated sheet steel weight.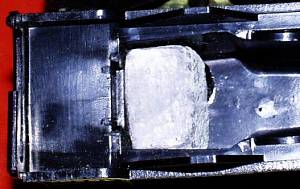 The Locomotives still suffered from lack of weight, hence on some models, a Lead weight was glued into the body moulding in the fire-box as seen above.
For further details of the contents click on