Australian Moldex

Australian Retail Price Lists from the Moldex period were printed on low
quality paper, which has yellowed and become brittle over the years. The
pictures show representative ones from the period 1961 to 1971.
The retail price lists showed both the Australian made range and the UK
range that was available in Australia. It was usually issued in May each
year when the new UK catalogue arrived in Australia. There was little
indication of origin, although Australian made or packaged models sometimes
had an 'A' suffix added to the catalogue number.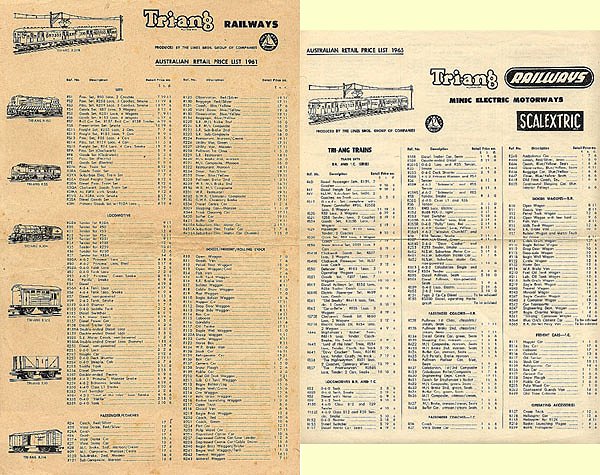 1961 (above left) A double sided foolscap size sheet showing only the OO railway range. Line drawings of some of the Australian models were printed in the
margins.
1965 (above right) Minic Motorways and Scalextric had been added to the list in 1962, extending the list to four pages. In 1963 all the drawings except the Sydney Suburban had been removed.